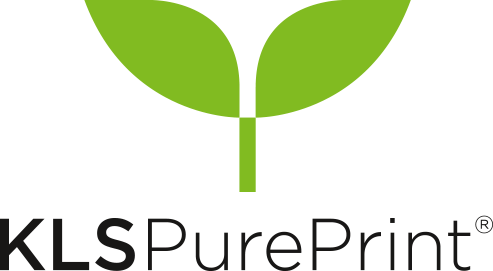 KLS PurePrint A/S is one of the largest printing houses in Denmark. Established 75 years ago under the name K. Larsen & Søn, the company is still a family-owned business.
After many years of work on, in particular, environmental issues, the boardroom decided on an ambitious vision — to become the world's greenest printing house.
The foundation was laid by becoming one of Denmark's most environmentally-aware printing houses that already held ISO 14001 certification, the Nordic Swan Eco-Label, FSC certification and was 100% carbon neutral. We achieved this in a number of ways, including through the exclusive use of electric vehicles, only using energy produced from our own wind turbine and working systematically over many years to reduce all forms of environmental pollution.
The new goal was to develop 100% biodegradable printed materials and packaging, entirely free of harmful chemicals and heavy metals. Because this was a total novelty on the market, we received support from the Danish Business Authority and the Green Conversion Fund, among others.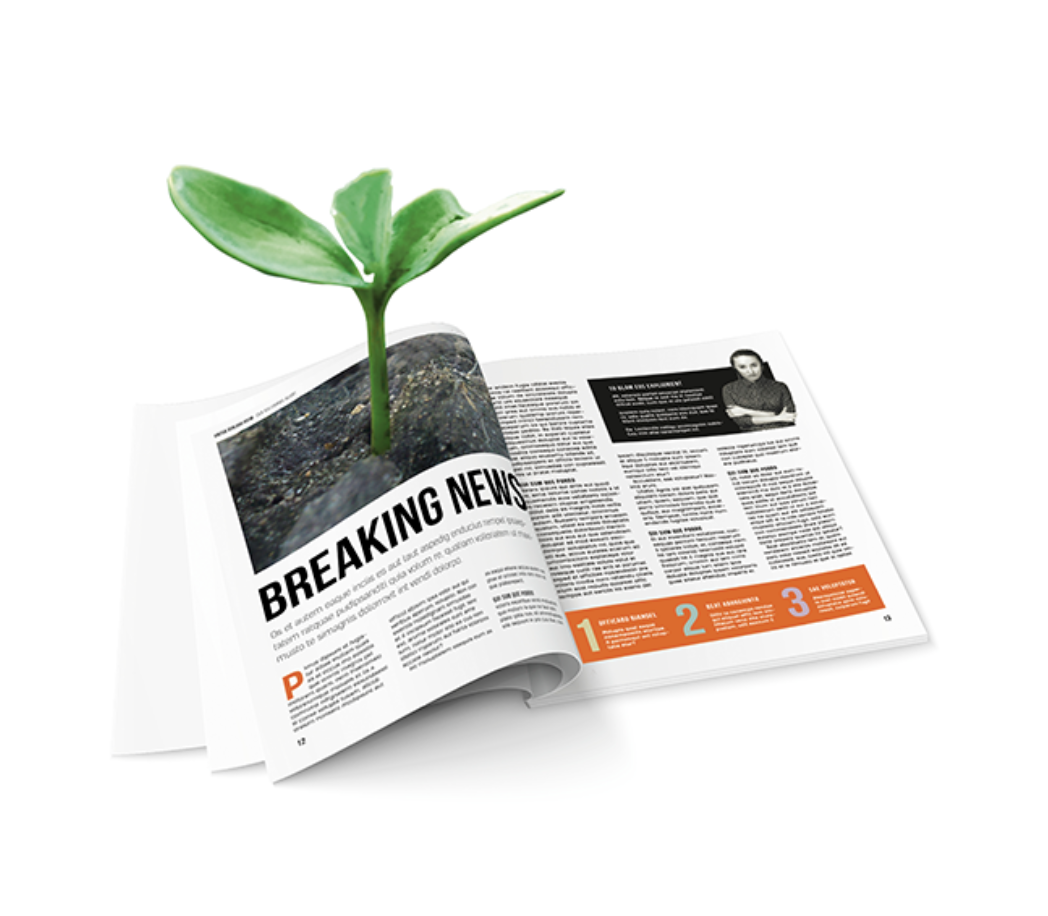 What we wanted was to be able to live up to what, in our opinion, was one of the world's most uncompromising certificates – Cradle-to-Cradle.
With this in mind, the company needed to develop all the constituents of the printed matter itself, i.e., paper, cardboard, inks, lacquer, glue, etc. in collaboration with ambitious, far-sighted suppliers.
The development took a number of years, as replacing unwanted chemicals and heavy metals with alternatives that are completely clean was much more challenging and time-consuming than anticipated.
A further ambition was for PurePrint to have the same quality and be marketable at the same price as traditional printed materials and packaging.
The project was successful, and the button for the first PurePrint run was pressed on 4 May 2015. The former environmental minister Ida Auken was present when the button was pressed.
More than 200 companies with sustainability ambitions have since started printing with PurePrint.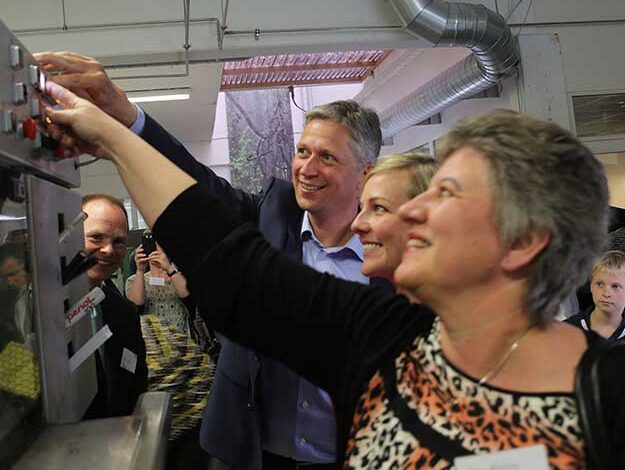 First PurePrint print run in 2015
We were totally delighted when Organic Denmark issued a recommendation that PurePrint be used for printing projects in 2016.